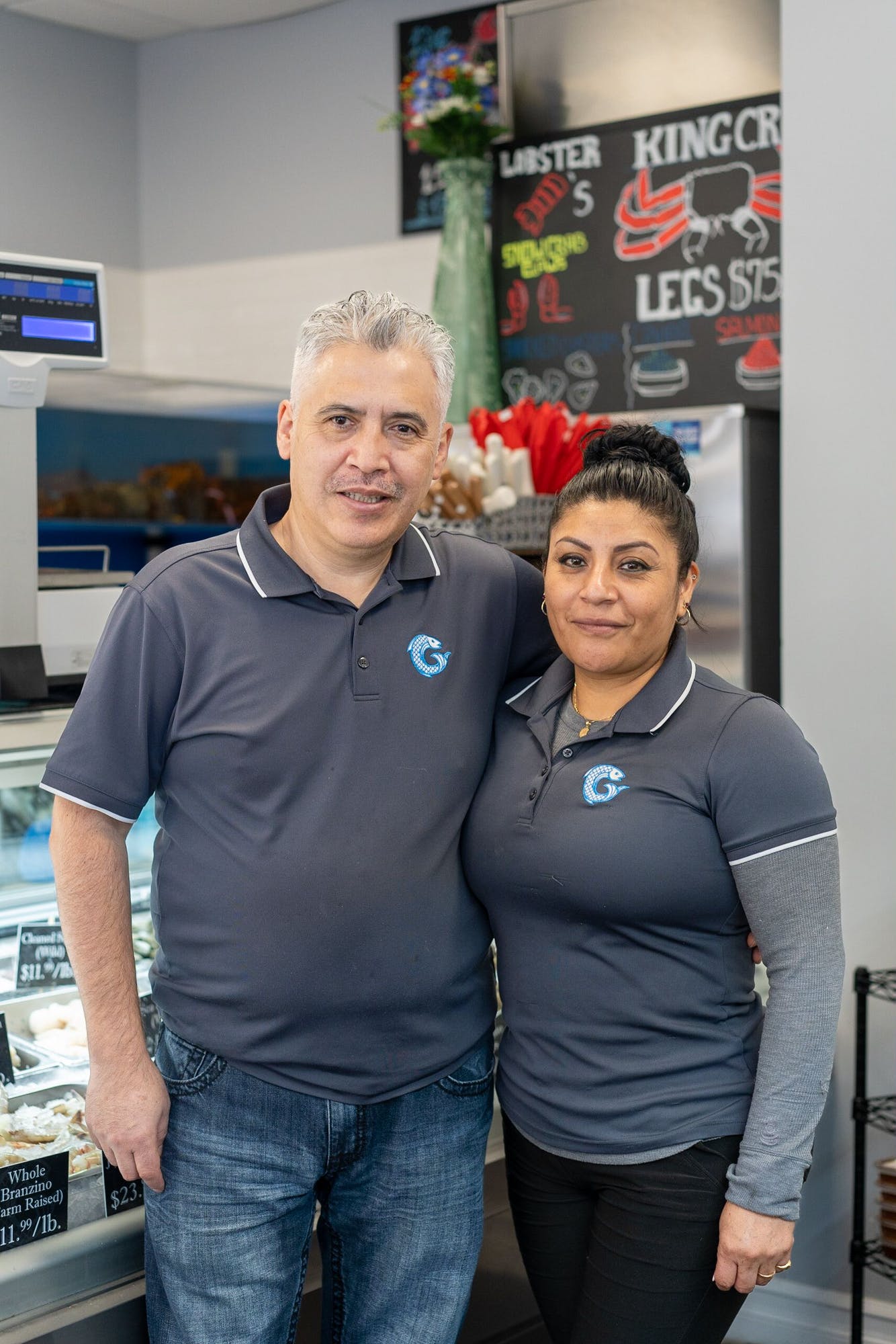 Victor grew up in Guatemala and was a teacher before immigrating to the United States 30 years ago. He quickly got into the restaurant industry after arriving in the US.
Because of his consistency, warm personality, generous spirit, and determination he worked his way up through every position to become the Manager for a local leading Fish Market. He helped them grow from one location to five; all the while handling the ordering, personally hand-picking fresh fish for the business, and continuing to share his growing knowledge of and passion for seafood.
While working at a large local fish market, he met Karina, an expert fish cutter. She is a true master of the craft. Together, they decided not only to start a new life together but also to start building their American dream by opening The Greenwich Fish Company. 
Victor and Karina bring their mutual passion for quality fresh seafood to Greenwich Fish Company. They also bring their commitment to honesty, transparency, sustainability, and wild-caught or responsibly-farmed fish. You know you are in good hands at Greenwich Fish; hands that have over 45 years of combined experience in preparing and serving fish.
This experience, combined with their love of well-seasoned food, is what makes Greenwich Fish Company distinct. As Victor says: "If it's not good enough for my family, it's not good enough for yours."